S For Story/10355499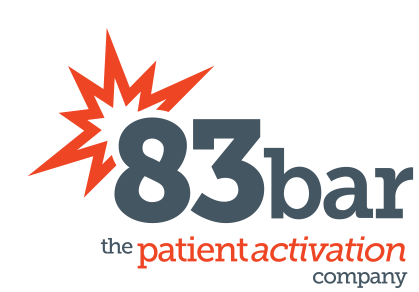 - Alicia Smith, Megan Davila, and Liz Caldera join established team of campaign managers
- Part of company-wide expansion as a result of growing client engagements
AUSTIN, Texas
-
Oct. 22, 2018
-
s4story
-- 83bar LLC, the patient activation company, has added three new team members to its account management department. Alicia Smith, Megan Davila, and Liz Caldera join an established team of dedicated campaign managers at the growing healthcare marketing firm.
Alicia Smith comes to 83bar Acadia Healthcare, where she worked as both a Marketing Coordinator and Marketing Manager for approximately three years. She earned a bachelor's degree in International Business and Marketing from Illinois State University and an MBA in Marketing/ Management Information Systems from the University of Illinois at Chicago Liautaud Graduate School of Business.
Megan Davila joins an account executive. She began a career as a licensed makeup artist, a passion she cultivated for some 12 years, including eight as an account executive for L'Oreal USA. As an account executive for one of the most well-known brands in the world, Megan conducted nationwide training for leaders in the in the makeup industry.
More on S For Story
Liz Caldera joins as an account manager. She has more than 10 years of account management experience and has amassed a great deal of marketing industry knowledge.
"I'm excited that we are expanding our account management team with talent in customer relations and business development," said Kim McDonnell, campaign lead at 83bar. "They are all poised to contribute to our clients, as well as the clinical trial sites and healthcare practices we serve."
About 83bar LLC
83bar LLC (
www.83bar.com
), headquartered in Austin, Texas, is the leading patient activation marketing agency. 83bar has developed a system that has been implemented by nearly three dozen name brands in healthcare, medical, pharmaceuticals, diagnostics, and devices. The company has a database of more than 700,000 patient engagements over the past three years.
Source: 83bar LLC
---
0 Comments