S For Story/10327373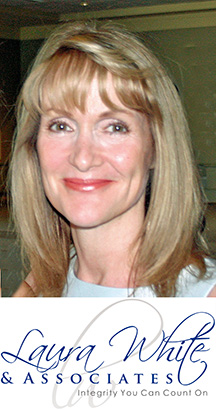 Exclusive recognition of Five Star Award winning Seattle-area real estate agents.
ISSAQUAH, Wash.
-
April 23, 2018
-
s4story
-- Five Star Professional is pleased to announce
Laura White, Windermere Real Estate/East Inc.
, has been chosen as one of Seattle's Five Star Real Estate Agents for 2017.
Five Star Professional partnered with Seattle magazine to recognize a select group of Seattle-area real estate agents who provide quality services to their clients. Less than three percent of real estate agents in the area were selected. Laura White, along with other award winners, is featured in a special section of the December issue.
"I enjoy helping my clients discover and best realize their real estate hopes and dreams. I specialize in luxury home sales and also help first time buyers and sellers as well as investors," said Laura White of Windermere Real Estate/East Inc. I am so grateful my clients have nominated me for the Five Star Real Estate Agent award for the eighth time!"
The Five Star Real Estate Agent award program is the largest and most widely published real estate agent award program in North America. Agents are measured using an objective, in-depth research methodology with significant focus on customer feedback and overall satisfaction.
More on S For Story
"The homebuying and selling process can be very stressful. Five Star Professional works hard to identify those outstanding real estate agents that can make all of the difference. Five Star Real Estate Agents are experienced professionals that get top marks from their clients and get results," Josh Kimball, VP Marketing, Five Star Professional
"I became an agent twenty years ago after I purchased my first home. At the time my agent did not represent my interests exclusively and I decided I wanted to become an agent who would honestly put my clients' interests first," said White.
See Laura White's Five Star online profile
here
!
Five Star Professional contacts thousands of recent homebuyers to identify award candidates. Phone and online respondents rate their real estate agent on 10 satisfaction criteria. Candidates with a qualifying client satisfaction rating move on to be evaluated on objective criteria such as experience, production levels and disciplinary and complaint history.
Real estate agents do not pay a fee to be considered or awarded. For more information, visit www.fivestarprofessional.com.
Source: Windermere Real Estate/East Inc.
---
0 Comments