S For Story/10587142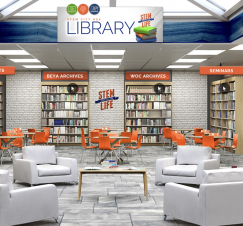 Lockheed Martin Corporation sponsors retired military officers who are mentoring youth.
BALTIMORE
-
s4story
-- In the wake of the pandemic's devastating impact on student education, BEYA Stars and Stripes (
www.fullstemahead.com
) is proud to announce the upcoming Career Day, a crucial event scheduled for Saturday, June 10, 2023, from 12 p.m. EST to 1 p.m. EST. This groundbreaking virtual program, produced by students for students, aims to bridge the learning gap and reignite motivation among our nation's youth. Urgency is key, and we encourage all students to register now at
https://www.eventbrite.com/e/beya-stars-stripes-success-through-education-career-hour-tickets-642080609387
Unlike any other career day, BEYA Stars and Stripes Career Day is a lifeline for students who fell behind during the pandemic, offering the tools and knowledge they desperately need to reclaim their educational journey. Through interactive sessions, engaging presentations, and educational activities, students will acquire invaluable skills and information, empowering them to excel in their future careers. Our program is specifically designed to address the urgent challenges faced by students today.
More on S For Story
The event's featured speaker, Rear Admiral (Ret) Dwight Shepherd, a Corporate Thought Leader & Executive with a decorated career in the US Navy, will deliver insightful perspectives on success and leadership. Joined by IBM as the featured corporation, BEYA Stars and Stripes Career Day will provide unparalleled access to STEM career insights and inspiration.
"We urgently invite students, educators, and parents to join us for this transformative Career Day, where they will learn directly from industry leaders in STEM and business," said Vice Admiral (Ret) Anthony Winns, Chairman of the BEYA Stars and Stripes Committee. "Rear Admiral Shepard's wealth of knowledge and experience will be instrumental in motivating our Student Ambassadors and the entire audience."
Organized by the distinguished BEYA Stars and Stripes Committee, a group of veterans from the United States military, this meticulously crafted event guarantees a dynamic, informative, and inspiring experience for all attendees. Moreover, students will have the chance to win prizes, scholarships, and gain invaluable college preparation tips.
More on S For Story
About BEYA Stars & Stripes STEM Career Day BEYA Stars & Stripes STEM Career Day is a groundbreaking initiative that addresses the urgent needs of pandemic-affected students. Taking place on the second Saturday of every month, this interactive and engaging event offers students a profound understanding of various careers. World-class professionals share their expertise, unveiling a world of possibilities within their fields. Career Day is an inspiring initiative of the Black Engineer of the Year (BEYA) Alumni Association and is organized by the BEYA Stars and Stripes Committee, primarily composed of veterans from the United States military.
Source: Career Communications Group
---
0 Comments