S For Story/10600070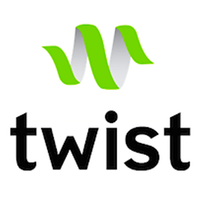 VESTAVIA HILLS, Ala.
-
s4story
-- Twist Technology, a leading player in the technology integration industry, is thrilled to announce significant changes in its leadership team and unprecedented growth across its various verticals in the US for the year 2023. These exciting developments come as Twist Technology positions itself for a bright future in 2024.
Kevin McCroskey, formerly President of Twist Technology, has now assumed the role of Chief Executive Officer (CEO). McCroskey's leadership and dedication to the company have played a pivotal role in driving its success over the years.
Simultaneously, Twist Technology is delighted to introduce Mason Boyd as its new President. Boyd, who previously served as the Vice President of Development, has been instrumental in fostering the company's remarkable growth. His expertise and commitment make him the ideal candidate to lead Twist into its next phase of expansion.
Twist Technology's journey in 2023 has been marked by substantial growth across all verticals, with ongoing projects in nine states and many more slated to commence in the final quarter. Anticipation is high for 2024, especially in the Southern, Northeastern, and Mid-Western markets.
More on S For Story
One of the standout achievements in Twist's Multi-Family Division is the imminent launch of an additional 2,000 Class A units before the end of the year. These multifaceted projects span multiple states and encompass diverse technologies, including access control, CCTV, amenity space audio/visual, SmartUnit technology, digital signage, control systems, EV charging, and low-voltage wiring. Twist's turnkey approach to design, engineering, project management, and installation continues to deliver significant value and returns for developers in the multi-family sector.
In Twist's Corporate Division, notable projects in 2023 include the Nextec Startup Accelerator Complex in the emerging Switch Business District in Birmingham, AL. This cutting-edge facility features a spacious presentation area with both in-person and broadcast capabilities, conference rooms, digital signage, and more.
The Sales Center Division is equally active, contributing to the development of several high-profile real estate projects on the East Coast. Notably, Twist is currently engaged in creating a state-of-the-art sales gallery for the South Station Development in Boston, MA, which includes the prestigious Ritz Carlton Tower. The Sales Center Division has played a pivotal role in facilitating real estate sales worth over $10 billion in Boston, New York City, and Miami alone, with an exciting lineup of projects slated for 2024.
More on S For Story
For more information about Twist Technology, its capabilities, and its impressive portfolio of projects, please visit www.twisttechllc.com.
About Twist Technology:
Twist Technology is a leading technology integration company specializing in providing comprehensive solutions for the multi-family, corporate, and sales center sectors. With a commitment to innovation, quality, and client satisfaction, Twist Technology continues to be a trusted partner in transforming spaces through cutting-edge technology.
Source: Twist Technology
---
0 Comments