S For Story/10596369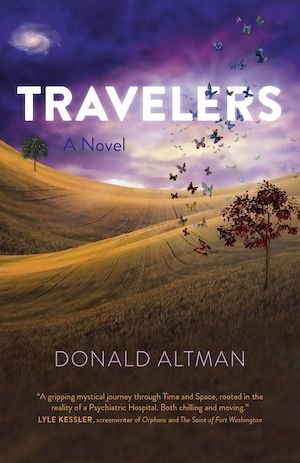 Spiritual Suspense Novel Travelers Awarded for First Novel and General Fiction
PORTLAND, Ore.
-
s4story
-- Psychotherapist, former Buddhist monk, and award-winning mindfulness author Donald Altman has seen psychiatric hospitals up close. His first novel, Travelers--which is set inside a residential psych ward--is the recipient of two 2023 Next Generation Indie Book Awards for First Novel and General Fiction.
"Travelers let me go beyond the scope of my non-fiction books," says Altman. "It's a suspense novel about a troubled psychiatrist who must unravel the truth surrounding a suicidal patient. To save himself and his young patient, he must go beyond his medical school training, challenge the corporate and city power structure, and integrate indigenous history."
More on S For Story
Reviewer Rita Kohn in Nuvo.net writes, "As a nation, we continue to deal with this truth; how are we moving from personal and community contention to 'united'? This unsettling aspect is at the core of Donald Altman's searing novel 'Travelers.' ... You can't put the book down even when it's past bedtime and tomorrow is supposed to be a get up and at it day."
Roundfire Books (collectiveinkbooks.com)
Paperback ISBN: 978-1803410944
eBook ISBN: 978-1803410951
https://www.amazon.com/Travelers-Novel-Donald-Altman/dp/1803410949/
For Interview or Review Copy
Source: Mindfulpractices.com
---
0 Comments