s4story/10321121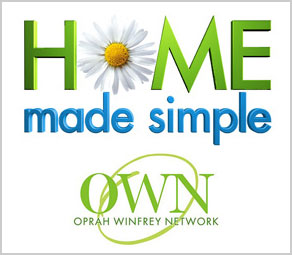 Garrison Collection is incredibly proud to announce their collaboration with the Emmy Award Winning TV series, Home Made Simple.
LOS ANGELES
-
March 16, 2018
-
s4story
-- Broadcasted on Oprah Winfrey's network (OWN), Home Made Simple is a home improvement show that helps a new deserving family on each episode. The featured families have recently gone through challenges in their personal lives and were secretly nominated by their loved ones for the show. The Home Made Simple team helps to remodel a room that holds significance to the family members and empowers them to make better use of their space.
On this episode of Home Made Simple, you will get to know a loving family, Tamara, Corlandos and their two babies. The family recently made a big move to California from Alabama, where the couple grew up.
Leila Ali and her team accepted the challenge of turning a dull and cluttered living room into a bright, lively area where the family will be able to blossom. Their mission of infusing the family's lively, cheerful personality into the décor was an obvious success. The Home Made Simple team completely transformed this space with our gorgeous San Marino Oak from the WPC AquaBlue collection.
More on s4storyAbout Garrison Collection:
Based out of Los Angeles, Garrison Collection started as a small, local business in 1956. It has successfully grown as a family-owned business by maintaining a consistent mindset with a commitment to excellence and innovation. The company offers a wide range of flooring and moulding products, from the modern and cutting edge to the classic and vintage-inspired. Regardless of whether you are looking for a luxurious hardwood or affordable vinyl floor, Garrison has over 200 unique pr­­­­oducts to suit your needs.
Garrison Collection was so very grateful to participate in improving the quality of life of one worthy family by bringing the relief they needed. Offering a helping hand to this lovely couple was a truly amazing privilege and opportunity.
­­­­The incredible remodeling will air tomorrow, Saturday March 17 at 9am, so make sure to tune in!
If you happen to miss the original air time, you can watch the re-run on Sunday March 16, 2018.
Garrison Collection Website:
http://www.GarrisonCollection.com/
Episode Air Dates and Hours:
Saturday, March 16, 2018 9am pst
Sunday, March 17, 2018 1pm pst
Source: Garrison Collection
---
0 Comments