S For Story/10446704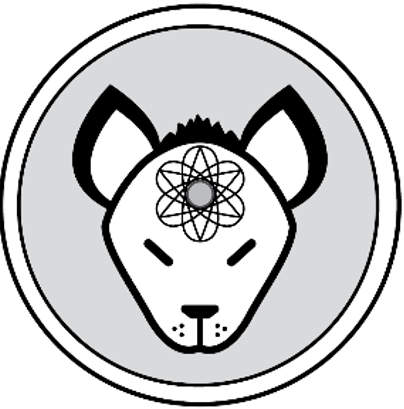 Enlightened Hyena Press Announces Release Date for 2nd Edition of Popular Sleep Paralysis Guide
SAN FRANCISCO
-
s4story
-- For over a decade, Ryan Hurd's books have helped numerous people deal with that frightening feeling of being held down while asleep. This Halloween, Enlightened Hyena Press will be releasing the second paperback edition of Hurd's 2010 classic text,
Sleep Paralysis: A Guide to Hypnagogic Visions and Visitors of the Night.
"Ryan Hurd's well-researched, newly updated, and profoundly insightful book examines this fascinating and often frightening subject with great depth and abundant personal experience, as well as new and intriguing perspectives," notes
Dreaming Wide Awake
author David Jay Brown.
A revised and updated edition of
Sleep Paralysis
seems to be arriving at the perfect time.
"Recent movies and the disclosures of prominent celebrity sufferers (e.g., Billie Eilish; Kendall Jenner) have helped move sleep paralysis out of the academy and into the popular imagination," remarks clinical psychologist and sleep paralysis expert, Brian A. Sharpless. "Hurd's interesting and extremely readable book will help to satisfy the public's curiosity."
More on S For Story
Bestselling author, Toko-pa Turner, praises the helpfulness of Hurd's latest edition.
"Born out of a necessity to tend to his own night terrors, Ryan Hurd has created a map from the inside out of those terrifying dreams that paralyze us in the night— into a conscious dreaming practice. Exuding the kindness and knowledgeability that only comes from embodied experience, Hurd gives us this readable guide to befriending these often-difficult visitors"
Sleep Paralysis
will be available for purchase wherever books are sold, including
Amazon.com
.
Ryan Hurd is a dream researcher and educator. He edits the website
Dreamstudies.org
and lectures internationally about dreams and consciousness
About the Enlightened Hyena Press
The
Enlightened Hyena Press
is an independent publisher of amazingly original, life-altering, transformative books. The company specializes in publishing high-quality philosophy, psychology, spirituality, self-help inspirational material to empower readers to make positive changes in their personal lives and in the world at large. They are the publisher for best-selling books including
Authentic Happiness in Seven Emails
and
Taste of Transcendence.
More on S For Story
Source: Enlightened Hyena Press
---
0 Comments