S For Story/10424395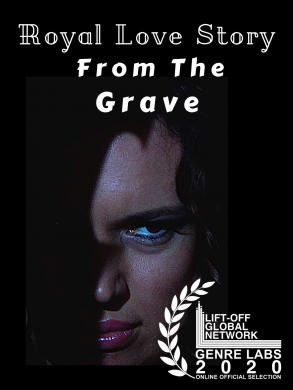 Kevin Douglas Wright, respected film director and multi-talented creative professional, announces his new romantic melodrama called Royal Love Story From The Grave was Officially Selected by the Lift-Off Global Network - Genre Labs 2020.
BEVERLY HILLS, Calif.
-
s4story
-- Teens who love fantasy, romance, and melodrama are invited to discover
Royal Love Story From The Grave
, an independent film produced, written, and directed by Kevin Douglas Wright. The film tells the story of a young royal family who experiences a haunting while in the midst of a love affair.
It's so simple to become negative when you're under stay-at-home orders for weeks and weeks at a time. An over-the-top entertaining film with positive messages can assist viewers in uplifting their spirits. In his new film, Wright entertains the audience by stiring a variety of their emotions using great visuals and a powerful soundtrack.
More on S For Story
When an audience chooses to watch fantasy or romantic melodrama, it's nice if positive messages are creatively woven throughout an entire film. Wright's flick delivers on several major themes: love, kindness, affairs of the heart, happiness, and joy.
Royal Love Story From The Grave is simply about letting go. In the midst of a worldwide coronavirus pandemic, life has changed dramatically. There were so many things that we took for granted that we have now been forced to surrender. How does one really handle letting go? Wright's film shows the way to enlightenment.
https://vimeo.com/421969715
Royal Love Story From The Grave is based on a series of short stories written by Wright. Books #1 and #2 are currently available in your favorite book store.
The Mystery and Murder of the Dragonfly's Daughter
is Book #1.
Murders at the Fountain of Youth
is Book #2. Love Expired: Cupid Is Dead is Book #3 (Coming Soon). Royal Love Story From The Grave will be Book #4.
More on S For Story
The Lift-Off Global Network is an organization encompassing worldwide live screening events, distribution initiatives, a seasonal awards ceremony, and an ever growing and active Network of indie film creators. Initially a film festival, Lift-Off has grown into being a huge platform for emerging artists.
Those who want to discover more are invited to visit
Royal Love Story From The Grave
,
Kevin Douglas Wright
, and linkedin.com/in/kevindouglaswright.
Source: Kevin Douglas Wright
---
0 Comments