S For Story/10492712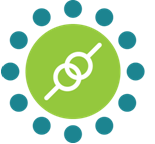 KiwiQA starts operations in the UK, launches UK specific website
SYDNEY
-
s4story
-- KiwiQA, a global software testing services company with offices in Australia and Asia, is expanding its global footprint to the United Kingdom (UK). KiwiQA is a full-stack testing company founded by first-generation entrepreneur Niranjan Limbachiya.
KiwiQA draws inspiration from the Kiwi fruit that offers all the important minerals and vitamins to ensure mental and physical well-being. Akin to the Kiwi fruit, the team at KiwiQA strives hard to infuse all the essential minerals and vitamins into the software by following top-notch QA testing processes.
The company has extensive experience in providing software testing services to global clientele (including Fortune 500 organizations). The team at KiwiQA has proven experience in large scale testing programs across diverse domains and industry verticals. It has also helped clients in setting up the Centre of Excellence (CoE) in software testing, a strategy that yields higher RoI (Return On Investments) on QA investments.
The experienced team at KiwiQA has devised multi-staged frameworks for different categories for software testing:
More on S For Story
a.
K-FAST for Automation Testing
b.
K-SPARC for Performance Testing
c. K-RASINS for Manual Testing
d.
K-ASSIST for Test Strategy consulting
Every KiwiQAite uses these in-house proprietary frameworks to run corresponding software tests at an accelerated pace. Looking at the gaps in the software testing market, the team at KiwiQA devised K-ASSIST - a proprietary test consulting framework that incorporates best-in-class software testing methodologies.
Speaking about the expansion to the UK market, Niranjan Limbachiya, Founder & CEO of KiwiQA said
KiwiQA will deliver more and better software quality in the areas you need most. We believe in delivering quick and quality software testing solutions that everyone can afford
. This geographical expansion will help KiwiQA in serving large-scale customers and startups located in those geographies.
More on S For StoryAbout KiwiQA:
KiwiQA is a leading software testing services company that offers a comprehensive set of independent software testing services to a global clientele in an exceptionally efficacious manner. KiwiQA strives to offer the best and most cost-efficient services to clients in a time-bound manner.
The team at KiwiQA has expertise in providing a range of services that cover the entire spectrum of 'software testing' (i.e. automation testing, manual testing, crowd testing, game testing, mobile testing, performance testing, and more).
KiwiQA also has extensive experience in providing Digital Assurance Services – CRM testing, game testing, Salesforce testing, e-commerce testing, and big data & analytics testing.
KiwiQA has a presence in Australia (Sydney), Ahmedabad (India). For more information, please visit
https://www.kiwiqa.com/
, Australia website -
https://www.kiwiqa.com.au
and
UK website -
https://www.kiwiqa.co.uk
Source: KiwiQA Services
---
0 Comments