S For Story/10538140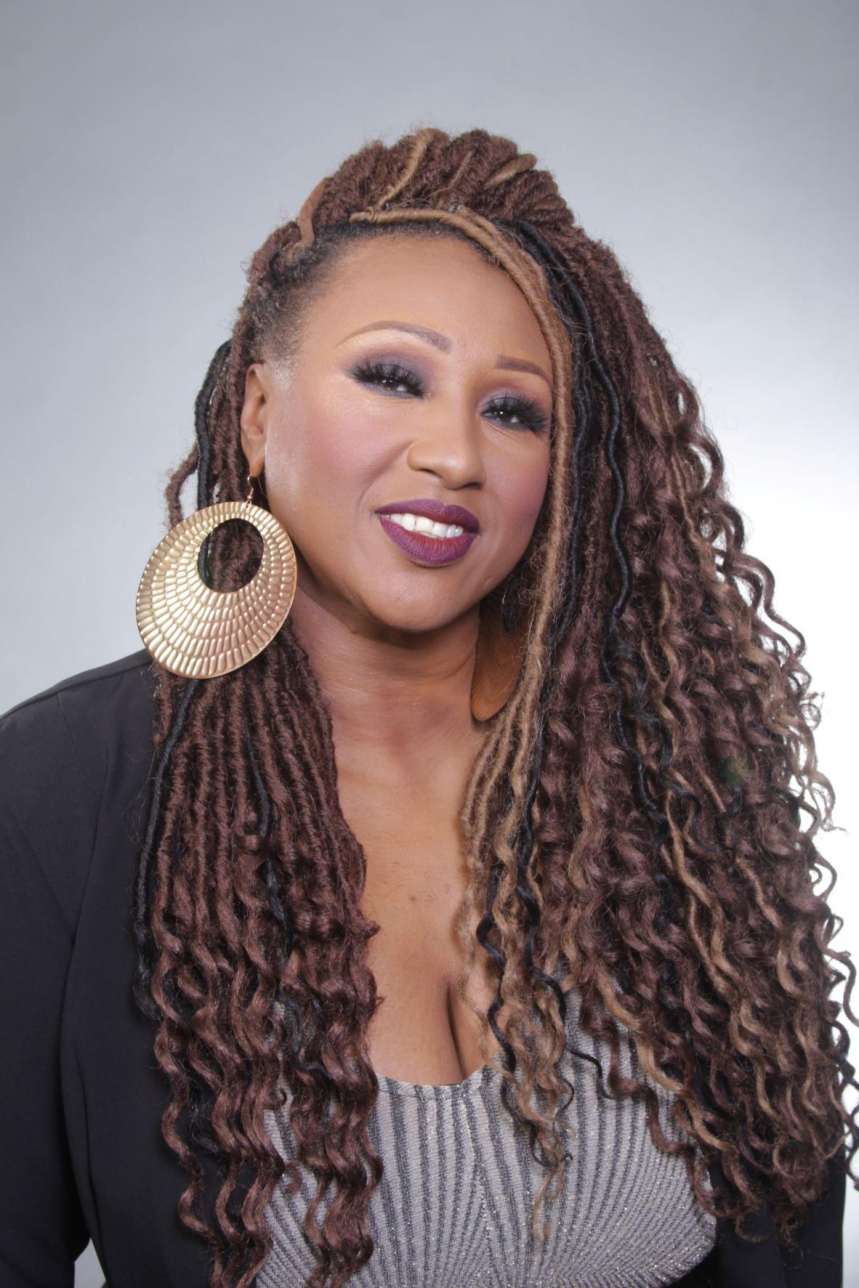 The opening ceremony for the new Her Museum will feature inducting Mayor London Breed, an exclusive art gallery exhibit, "Her Sankofa," (an African word meaning to retrieve what has been taken); and a session honoring "Amazing Moms," the mothers of children with autism.
SAN FRANCISCO
-
s4story
-- Music icon Suga-T is stepping out of her usual role as a renowned singer, producer and performer to follow another of her passions. She is the founder of the new HER Museum, a one-of-a-kind museum that serves vulnerable populations of women and girls, promotes community wellness and a safe place for females in the arts to develop and implement their skills, while celebrating the legacies of positive role models who have paved the way in influential industries. The opening ceremony will take place
Friday May 27th at 233 Eddy Street, San Francisco, from 11:00am to 6:00pm
. The city's Mayor London Breed will be inducted as one of the museum's honorees. The first "Arts and Women Empowerment Exhibit" will debut and the gallery, featuring portraits of women of color who have excelled in the arts, will open. Entertainment and refreshments will also be part of the day. The public is invited and encouraged to attend. Admission is free.
"Working in the music industry, I have come to realized how easily history can be erased or forgotten," Stevens says. "I wanted to create something that celebrates women who have made innovative contributions in influential industries and are positive role models before they become extinct; something that preserves their legacy and tells their story. I also wanted to create something that stands as an example for women and girls who have suffered mistreatment and trauma, something that empowers and strengthens them; lets them know that they, too, can move forward and accomplish great sustainable and healthy lives."
More on S For Story
The second day of the museum's opening celebration set for Saturday, May 28
th
will be devoted entirely to women's and girls' empowerment and healing workshops. Space is limited; a
nyone wanting to attend must RSVP by calling 888 436 0574 or emailing
sugamedianews@gmail.com
.
Stevens is also inviting mothers of children with autism to submit pictures and stories of their life to the museum for an "Amazing Moms" exhibit during May, Mother's Day month. She has a granddaughter who has a form of severe non-verbal autism and knows well the experiences of families with autistic children. The exhibit is meant to educate the public on all aspects of the illness, reach out for support services and create greater compassion. Stevens has also founded a nonprofit, the Work It Well Project, to provide support services to families. Anyone interested in having their child and family story be a part of the exhibit should email
younggrandmothersclub@gmail.com
. To learn more about the Work It Well Project, visit
www.theworkitproject.org
.
"Most people don't know that autism comes in different forms and levels of intensity, some forms are more severe than others, and often kids and parents don't get services tailored to their specific needs; some don't know how to get the services they need, and some get burned out fighting for the services," she says. "We're working to change that."
The HER Museum provides in-person, virtual and traveling exhibits. The effort is being funded by the New Community Leadership Foundation through a grant awarded to the organization by the City of San Francisco. Other community partners include groups working to decrease gun violence and support women and girls who have experienced drug abuse, domestic violence, and other trauma in their life. To learn more about the museum, become a member or make a donation, visit
www.hermuseum.org
. Stevens is planning to release new music inspired by the formation of the museum and a push against ageism, entitled
"Heiress I Am."
The album will be available on all digital services, by May 27
th
. A portion of the proceeds will go toward supporting the work of the museum and charity programs.
More on S For Story
Stevens, 51, has been a singer and composer for over 36 years. Her career began in the early 80's when she and her brother Earl "E-40" Stevens formed their group, "Sugar and Spice." She later became a part of his all-male group, "The Click," and the group started its own record company. Since then, both as part of the group and as a solo artist, she has performed on over 100 albums and sold over 20,000,000 copies worldwide. She's also written music for other artists, movie soundtracks, plays, and is an actress, author and keynote speaker. She is a VHI Hip Hop Pioneer honoree and qualifies for a Guinness World Friendly Record along with E-40 as part of the biggest selling hip hop sister-brother duo of all time for their record "Sprinkle Me." She has several college degrees and all four of her books can be found on Amazon or in the Sprinkle Me Boutique online.
To book her for performances, workshops, program collaborations, special appearances or speaking engagements, contact her at
sugatofficial@gmail.com
or call
888-436-0574.
For more information, follow her on Instagram @suga_t_.
#
Source: TLW Public Relations
---
0 Comments