S For Story/10546955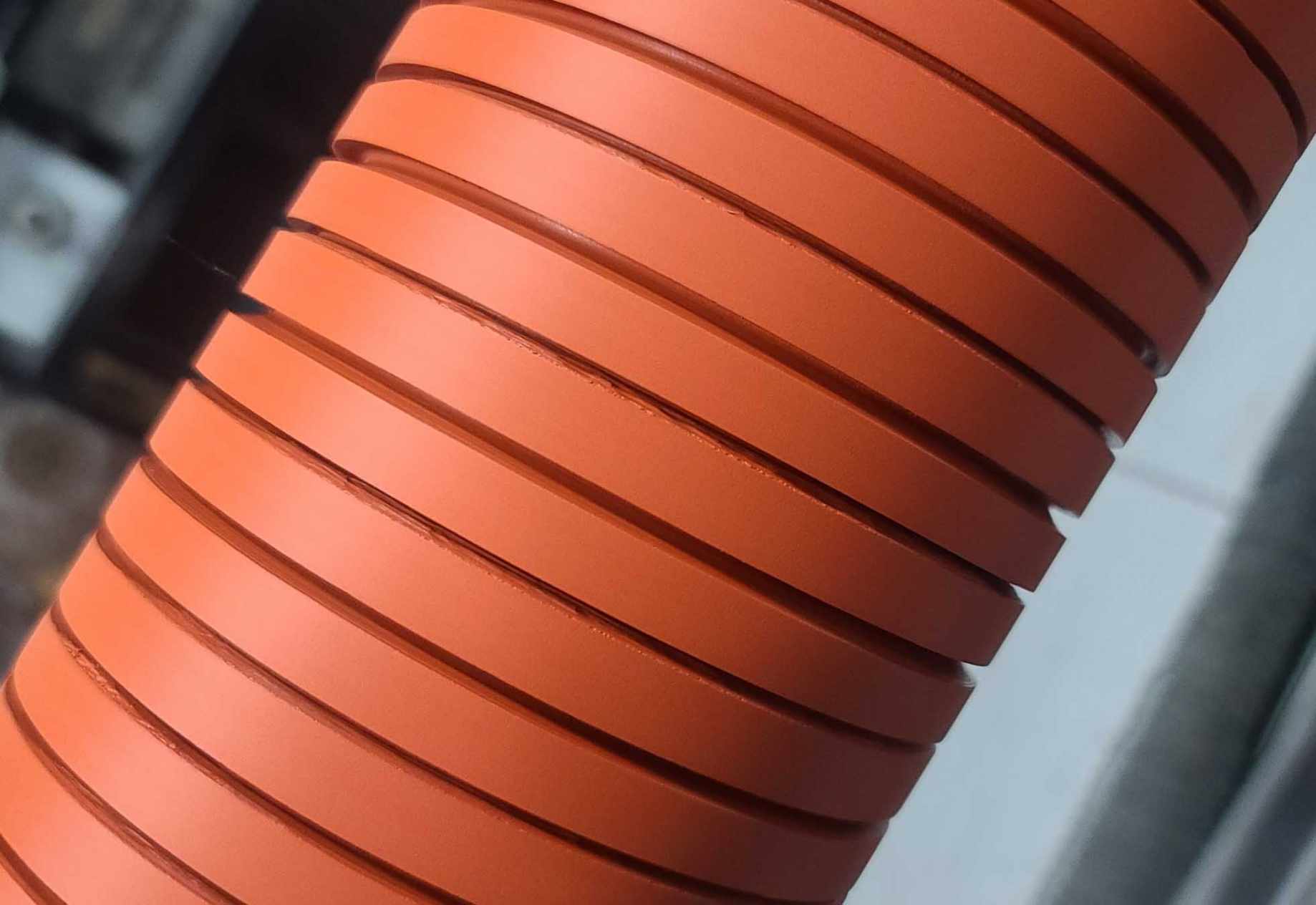 GREEN BAY, Wis.
-
s4story
--
MECA produces anti-wrinkle rolls designed for converting excellence
If there is one issue that consistently confounds converters, it is keeping wrinkles out of the web.
MECA
has answered this challenge with the development of a pair of precision rolls for wrinkle removal that can counteract many of the issues most commonly identified as the root cause of wrinkles.
Our reverse taper rolls and grooved rubber spreader rolls have demonstrated their ability to act as
precision rolls for wrinkle removal
across a wide range of web configurations. These anti-wrinkle rolls can fully eliminate wrinkles, or at least narrow down the list of potential causes of wrinkles developing on the web.
Reverse taper rolls
– These reverse crown rolls encourage the web to climb up to the high side of the roll. This type of precision roll for wrinkle removal uses a concave surface design that is narrower in the middle and features a larger diameter toward the ends.
More on S For StoryGrooved rubber spreader rolls
– This concept of precision rolls for wrinkle removal uses a series of spiraling grooves set in very soft rubber to gently, but effectively, spread the web and pull it taut. This design works best with very thin substrates since it enables the web to run at lower tension levels with higher line speeds.
MECA's precision rolls for wrinkle removal complement related items such as our
vacuum rolls
to form an effective inventory of web-handling assets. We are able to groove any kind of metal roll to your specifications, with lightweight carbon fiber rolls our specialty.
Precision rolls for wrinkle removal counteract web issues
The most effective way to keep wrinkles out of the web is to set up machines and rolls correctly to begin with. However, even the best converting specialists benefit from using precision rolls for wrinkle removal. They save time and deliver anti-wrinkle technology that complements proper setup.
More on S For Story
For more information about MECA's precision rolls for wrinkle removal, please call (920) 336-7382, or visit
https://mecagb.com
.
About MECA
MECA is a premier manufacturer of precision rolls for the printing and web handling industries. MECA specializes in flexographic print sleeves, heat transfer rolls, carry rolls, mandrels, coating rolls and vacuum rolls. As part of the Precision Roll Solutions family, MECA helps the world's leading manufacturers leverage texture and other process variables to make their products more effective and enhance their impact in the marketplace.
View the original post on precision rolls for wrinkle removal here
.
Source: MECA
---
0 Comments