S For Story/10600180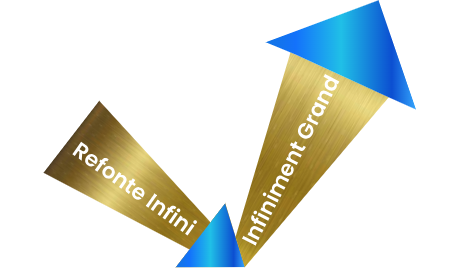 Since 2016, the research team has rigorously tested their scientific AI-based robot for beginner-friendly crypto futures trading
PARIS
-
s4story
-- Refonte Infini proudly announces its official launch as "the new mainframe for the global economy" with the unveiling of their
Scientific Trading Robot
, powered by the team's in-house Artificial Intelligence application. The bot is designed to enable individuals, even those with no experience trading, to harness the power of scientific probability-based trading in the cryptocurrency futures market.
Cryptocurrency trading offers a core differentiator over traditional markets: it never closes. As a 24-hour global market, this allows everyday people around the world to seize trading opportunities even while they sleep. Refonte Infini's mission is to democratize this potential and "liberate individuals from the confines of traditional employment" by automating proven trading strategies, making them accessible to everyone.
The heart of Refonte Infini's offering is its proven trading robot, which leverages the company's proprietary AI application. Their technology employs the Gaussian Mixture Model (GMM) to identify market clusters, the Hidden Markov Model to detect regime changes, Johnson Su's model for entry points, Trailing Stop Loss for exits, and over 100,000 explanatory variables, reducible through stepwise regression.
The AI that the company uses is coded "from scratch" and conducts parallel calculations across 10,000 servers, including 2,000 quantum servers, distributed across 120 data centers worldwide. These calculations are optimized using advanced methods such as the 'Generalized Reduced Gradient (GRG) nonlinear' method, the 'ROC Curve,' and the Simplex method. Moreover, the research that inspired Refonte Infini's trading robot is documented
in the seminal paper
, "Forex Daytrading Strategy: An Application of the Gaussian Mixture Model to Marginalized Currency Pairs in Africa," by Yvan Jorel Ngaleu Ngoyi, PhD in Scientific Algorithmic Trading, and Elie Ngongang, Professor of Economics and Quantitative Techniques. Their findings led to the development of the real-time trading robot based on the GMM, delivering consistent daily gains through parameter adjustments. Since its deployment in production in 2018, the Scientific Trading Robot has consistently generated a monthly profit of approximately 11%.
More on S For Story
In a significant move towards its goal of trading democratization, Refonte Infini is opening access to its Scientific Trading Robot to individuals and companies, following its successful research and development results.
To protect user funds, the company employs key principles to govern their trading bot's success, including the commitment to never hold overnight positions, the utilization of Convex/Long Volatility/Tail Hedge strategies, and a strict Daily Stop Loss policy capped at ≤5% of the nominal Account Value. Their website also offers an interactive table that predicts estimated returns based on specific cryptocurrencies and initial capital invested, allowing prospective users to predict potential gains.
For those eager to seize the opportunity to trade with Refonte Infini's Scientific Trading Robot, registration is open now at
refonteinfini.com
. Registration takes seconds, with no monetary deposits or payment methods involved at this time. Refonte Infini will contact registrants to make payment once the AMF has finalized the registration and approval process over the next three months.
About Refonte Infini
Refonte Infini is a cutting-edge French company dedicated to harnessing the power of Artificial Intelligence to revolutionize trading in the cryptocurrency futures market. Since 2016, their passionate team has been working towards developing their newly-released Scientific Trading Robot. Their system leverages advanced algorithms to empower individuals and companies to unlock the potential of scientific probability-based trading. Their commitment to innovation, transparency, and a collaborative spirit has brought together industry experts, including contributors from BNP Paribas Bank, DELUBAC & Cie Bank, Belov Consulting, JP Avocat, AIX en Provence, and multiple distinguished Senior Full Stack Developers. Strategic partners for their project include Dr. Yvan Jorel Ngaleu Ngoyi, PhD in Scientific Algorithmic Trading, Pr. Elie Ngongang, Professor of Economics and Quantitative Techniques. Numerous Research, Engineering, and Indirect contributors from the University of Rennes and the University of Lille have also played a role in shaping Refonte Infini's vision.
More on S For Story
Refonte Infini is registered in France under SIREN number 949841605, with pending applications for registration and approval of its scientific trading robot from the French Financial Markets Authority (AMF). The AMF is expected to complete the processing of these documents in approximately six months, after which Refonte Infini's registration and approval numbers will be published on the AMF's official website.
Yvan Jorel Ngaleu Ngoyi
Refonte Infini
official@refonteinfini.com
Source: Refonte Infini
---
0 Comments