S For Story/10397802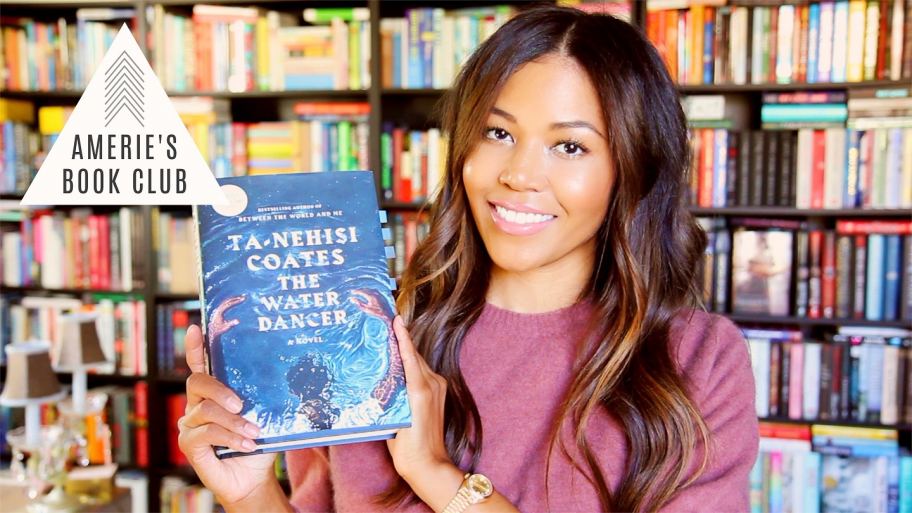 The New York Times bestseller and Grammy nominee announces her first selection--The Water Dancer by Ta-Nehisi Coates
MANHATTAN, N.Y.
-
s4story
--
Amerie
,
New York Times
bestselling author and Grammy-nominated recording artist, has
launched Amerie's Book Club today
with her inaugural selection, Ta-Nehisi Coates's
The Water Dancer.
Committed to highlighting diverse and unique voices, the new celebrity book club will be driven by a schedule of social media moments throughout each month on YouTube and Instagram, bringing her nearly 600,000 followers into her reading world.
Amerie states, "In his debut novel,
The Water Dancer
, Coates pulls together that which made his nonfiction so eye-opening, and weaves a narrative that pulled me into a world both beautiful and terrifying, leaving me to ponder what I might have done, what my ancestors most certainly endured."
More on S For Story
Amerie's Book Club will announce each selection on the first Wednesday of the month, with simultaneous announcements on her
YouTube channel
(168K followers; 55 MM views) and
Instagram
(387K followers; @amerie), and will close the last Wednesday of the month with an Instagram Live chat with Amerie about the book. The following Saturday, a final YouTube video will wrap up Amerie's thoughts on the month's selection and highlight the top moments of the Instagram Live conversation.
Amerie's Book Club is a modern book club for the modern reader. "After years of building an online community on my love of books—and the other things that drive me: music, family, culture—I've found the best way to have dialogue with my fellow booklovers is online, where connection is energized and in real-time."
Anyone can follow Amerie's Book Club by accessing the hashtags #AmeriesBookClub, #ABC, #ReadwithAmerie, and #WaitingonWed, and marking their calendars for the first and final Wednesday each month.
Source: New Leaf Literary & Media
---
0 Comments