S For Story/10560160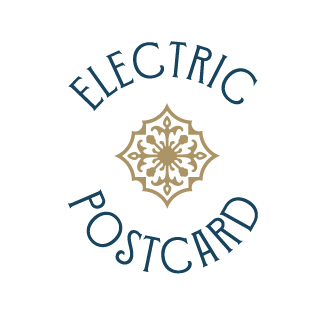 Creator of Cake Creative expands into the adult market with exciting new packaging company.
NEW YORK
-
s4story
-- Dhonielle Clayton, the
NYT
bestselling author and founder of the packager Cake Creative, has launched a new intellectual property venture,
Electric Postcard Entertainment
, which will produce a range of projects encompassing darker themes and more ambitious narratives for adult and young adult audience, while continuing the blockbuster commerciality epitomized by Cake Creative projects, which have sold regularly at auction in major deals.
Says Clayton: "Electric Postcard Entertainment opens doors for me to move into the adult and young adult crossover space with projects that continue our trademark blend of commerciality, diversity, and authenticity. I'm excited to be a launchpad for writers in this space and forge relationships with partners new and old to introduce more marginalized voices and exciting IP to the world."
More on S For Story
Electric Postcard launches with several traditionally packaged projects as well as several developed via the revolutionary "Tastemakers" program. The founding class of Tastemakers include Zoraida Córdova, Tiffany D. Jackson, Gretchen McNeil, and Natalie C. Parker, all successful writers in their own rite, who will serve as writer-mentors and generate intellectual property alongside Clayton.
Natalie C. Parker says: "I'm honored and ridiculously excited to join an organization that prioritizes the creation of dynamic stories by marginalized authors as well as mentorship of those new authors. This is a combination that isn't typical of the publishing industry at large and I can't think of a better person to have at the helm than Dhonielle Clayton."
Clayton's approach to packaging her intellectual property is unique. Electric Postcard is dedicated to producing excellent, commercial, authentic projects, but equally endeavors to act as a launchpad for writers whose backgrounds and experiences have long been marginalized by the entertainment industries. Writers such as Kwame Mbalia, Nick Brooks, and Ebony LaDelle have all launched their writing careers working with Clayton on some of the most-anticipated books of the last several years. A passion for creating a sustainable pipeline of diverse writers for the industry, as well as assisting publishing partners with navigating campaigns for those writers' books is essential to Clayton's work.
More on S For Story
In addition to being the proprietor of Electric Postcard, Dhonielle Clayton is a
New York Times Bestselling
author of The Belles series,
Shattered Midnight
, co-author of
Blackout,
and the co-author of the
Tiny Pretty Things
duology, a Netflix original series. She hails from the Washington, D.C. suburbs on the Maryland side. She taught secondary school for several years, and is a former elementary and middle school librarian. She is COO of the non-profit We Need Diverse Books.
Electric Postcard Entertainment is represented for literary rights by New Leaf Literary & Media and for film and television rights by Mary Pender-Copland of UTA.
Source: Electric Postcard Entertainment
---
0 Comments