S For Story/10578818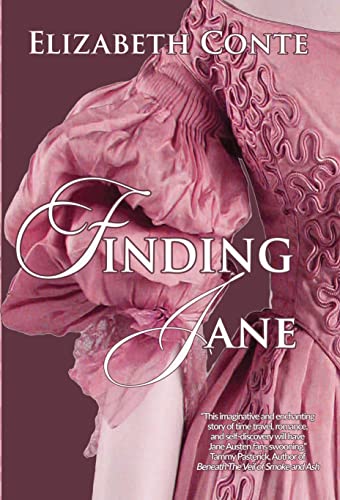 This fascinating historical fiction, sprinkled with a little fantasy, earns one of the top prizes in the Annual Reader Views Literary Awards program.
AUSTIN, Texas
-
s4story
-- Reader Views announces
Finding Jane
by Elizabeth Conte as one of the overall grand prize winners in fiction. Conte's novel takes home the bronze award, an award honored with a cash prize and special marketing promotions.
After her heart is broken by the man she expected to spend her life with, Jane is reeling with anger and self-loathing. Still, she dries her tears, forcing herself to make the best of an upcoming work trip. Across the pond from California to England, Jane embraces the downtown, rich with history and the sprawling English countryside. Perhaps it's the escape she needs. But when she encounters a bookstore with a peculiar woman who delivers a cryptic message to Jane about her fate, she cannot shake the eerie feeling. The woman was adamant about Jane traversing the terrain of past and future to find love, but what did that mean?
Stephanie Elizabeth Long with Reader Views said of the story, "
Finding Jane
reeled me in from the beginning. It's not often that I come across a book that intersperses romance and magic. But isn't love profoundly magical? This story has something for everyone—history, including vivid descriptions of nineteenth-century England, time travel, and a love story that will pull your heartstrings."
More on S For Story
The author notes, "
Finding Jane
is my homage to the endurance of family, the gift of friendship, and most of all, the beauty of love."
Finding Jane
(ISBN: 979-8985302240, Jane Writes Press, 2022) is available at online bookstores everywhere.
About the Author

Elizabeth Conte
is a women's fiction writer, creating beauty for the mind. Her goal for writing is to bring the ethereal quality of beauty that pleases the intellect or moral sense. She wants to uplift the mind, the soul, the inner part of humanity, and inspire how one chooses to view the world. Connecting to the imagination and escaping into the creative stimulates the emotions positively, connecting us to our humanness. That is beauty to Elizabeth, and what she hopes she brings to the writing world, and readers. Learn more at
https://elizabethconte.com/
.
The Reader Views Literary Awards
program helps level the playing field for self-published authors, allowing readers to recognize the most creative and exciting new books in the industry. The program is recognized industry-wide as one of the most respected literary awards programs for independent authors. Top honors include cash prizes totaling $2,500. Learn more at
http://www.readerviews.com/
.
Source: Reader Views
---
0 Comments