S For Story/10460541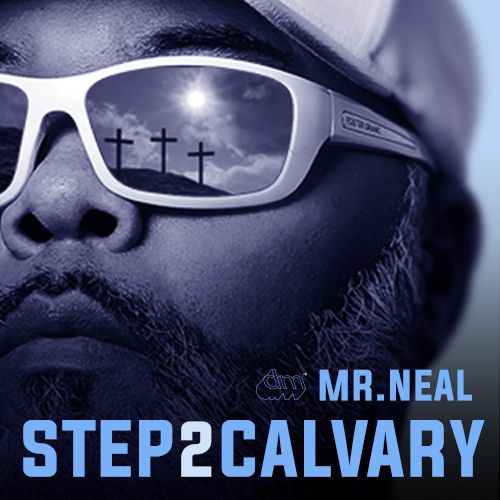 Roderick Neal new single 'Step 2 Calvary' is his 5th studio project. Now charting 14 weeks at Digital Radio Tracker, the song has all the elements and melody for Urban AC / Gospel radio formats. You will most likely correlate this song for its unique style within the context of mainstream Chicago Stepping music.
MINNEAPOLIS
-
s4story
--
WHAT IT SOUNDS LIKE
'Step 2 Calvary' smooth and classy art form is primarily danced to Jazz and R&B music. However, Roderick Neal and producer Adrian Davis crossed it over to the Gospel genre as well. It sounds off God given lyrics which validate the smart inspirational inclusion! The effortless falsetto vocals of
Roderick Neal
blended with the engineered sounds produced by Adrian Davis is the result of pure perfection.
WATCH ON YOUTUBE
https://www.youtube.com/watch?v=KSp9cvrcnAo
More on S For StorySPIRITUAL / LYRICAL HIGHLIGHTS
Neal embraced his calling as a singer, songwriter, and a creative director at a time he knew it was going to be an exceedingly difficult road ahead. In fact, Mr. Neal would say he is still on that road. However, what we come to learn is that now Neal can finally see the horizon in the distance. He sees God's vision for him and his destiny to come!
WHAT WE LIKE BEST ABOUT THE SONG
'
Step 2 Calvary
' is a song that is
not constrained to one radio format
or one genre. If you want to broaden your reach and impact many more urban listeners, then you would want a song like 'Step 2 Calvary' because it can be played on
Urban AC or Gospel radio formats
. It's simply a diverse song that will inspire you. It's a song to play any time you want an upbeat vibe that's encouraging.
FOR FANS OF
Ben Tankard, Ronald Isley, J Moss,
FINAL WORD: HIGHLY RECOMMENDEDMore on S For Story
Now charting at Digital Radio Tracker 14 weeks, 'Step 2 Calvary' is worth adding to your radio program or stream on your
uplifting music playlist
. Mr. Neal recorded an inspirational
cross over song
that invites the spirit of the Lord. The biblical message in this song reminds people that although we are in this world we are not of this world.
MUSIC FOR RADIO AIRPLAY OR STREAMING
To receive Roderick Neal's music for radio airplay or streaming please
send inquiries by phone or email
to Devine Jamz Gospel Network. They help artists and labels create their path to the mainstream through
music marketing management
.
Media Contact
Ray Oster, (Project Music Manager)
Devine Jamz Gospel Network
ray@devinejamz.com
8328343392
Source: Uplifting Music In The Spotlight
---
0 Comments