S For Story/10564328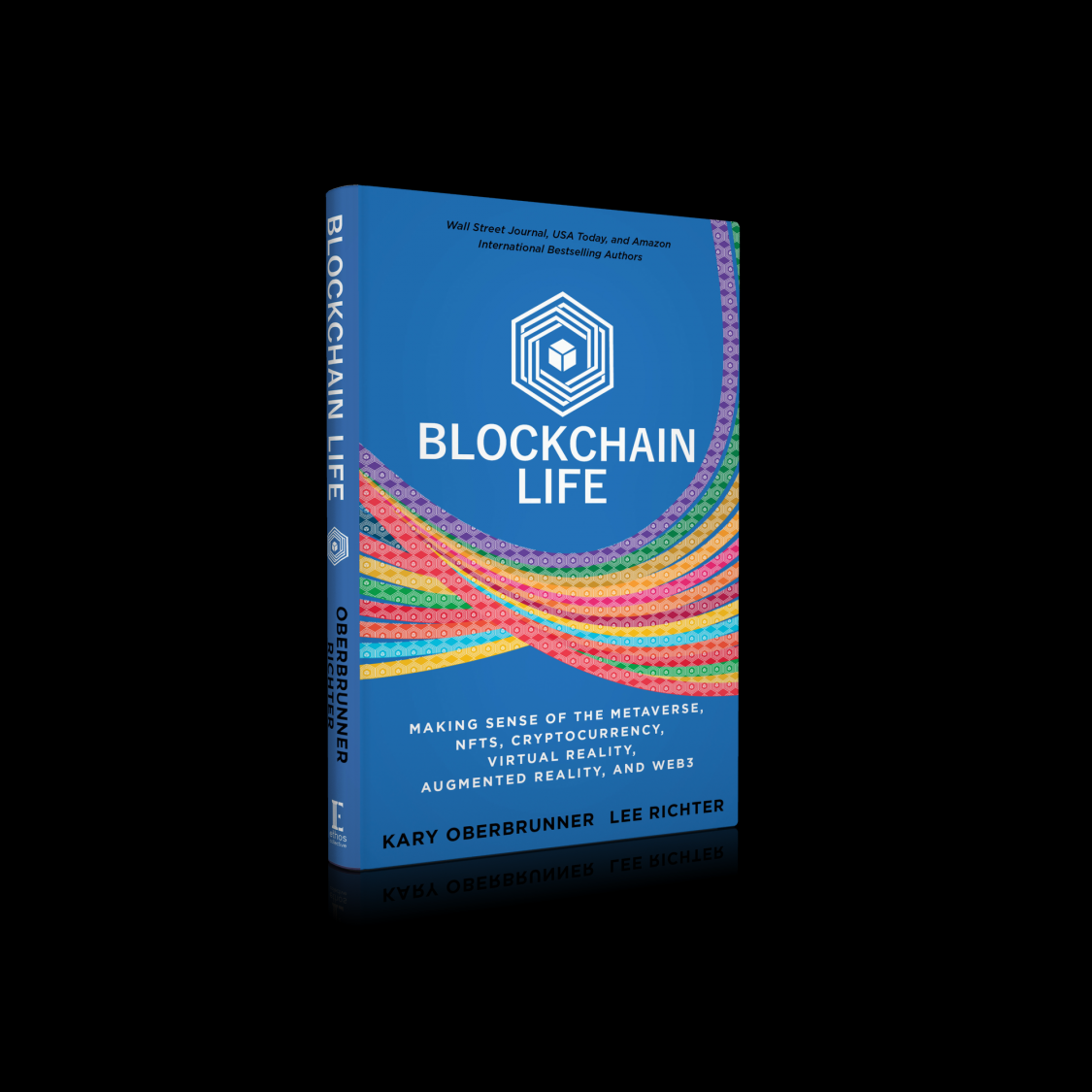 COLUMBUS, Ohio
-
s4story
--
Blockchain Life
, a brand new book unpacking the new version of the internet (Web3) is breaking barriers. Even with their book launch, authors Kary Oberbrunner and Lee Richter demonstrate the benefits of Non Fungible Tokens (NFTs), Virtual Reality (VR), and blockchain technology.
Over 50 people already gained entrance into the private VIP launch team through an NFT.
"We are thrilled to introduce these new technologies into the writing, publishing, and marketing space," Richter said.
Oberbrunner, CEO of
Igniting Souls
experimented with NFTs around one of his other books. He turned
Elixir Project
into NFTs several months ago as part of a new strategy he's calling Blockchain Integrated Gamification (BIG). It's designed to help authors "make their book go BIG" by creating engagement with their readers.
"Authors can use smart contracts to give readers access to exclusive content like coaching, workbooks, or even t-shirts and physical items," Oberbrunner said. "Simply put: NFTs create a new form of exclusivity, which can help authors and influencers build their brand and generate interest and income from their products and services. We are demonstrating that firsthand with the launch of
Blockchain Life
."
The First Virtual Reality Book Launch
Their book launch party on December 6, traditionally held online and/or in-person, will also be held in virtual reality (VR). They'll still host a global livestream virtual book launch party on social media from 7 pm to 8 pm ET.
More on S For Story
But at 8:15 PM ET they'll move the book launch party to virtual reality with Partner Genius X, creators of Retreat. Richter and Oberbrunner will answer questions as their avatars and anyone with a VR headset can join. During the event the authors will offer prizes, giveaways, networking, and even a haptic vest grand prize (no purchase necessary).
"The truth is more and more people are finding a place in Virtual Reality—for gaming, exercise, learning, meeting friends, and even attending church," Oberbrunner said. "Metaverses are the new frontier, where businesses, influencers and authors, will reach their audiences. We are leading by example with the
Blockchain Life
book."
Why is Web3 important?
"The biggest revolution in history is unfolding right before our eyes," Richter said. "The new internet is upon us, blending two worlds—digital and physical. Today's dreams are tomorrow's reality. Science fiction is now science fact—made possible through blockchain technology.
"Our book is a simple map to help you navigate the noise and unpack the pros and cons of the metaverse, NFTs, virtual reality, augmented reality, cryptocurrencies, and much more," said Oberbrunner. "It seemed fitting that we would demonstrate these capabilities with our own book launch."
"Since I began on this journey to understand Web3 for myself and my clients nearly two years ago, we've re-evaluated so many things for our business—our website presence, how we're serving authors with ISBNs (International Standard Book Number), how we've structured our events and continued learning, and now even how we do book launches," Oberbrunner said. "I believe we are living out what we're saying in this book, 'The World Is About To Change,' and we want to make sure that we, our clients, listeners and readers aren't left behind."
More on S For Story
Oberbrunner lives what he promotes. Last spring, he filmed a new Virtual Reality Course, "
Write and Publish your Book
." The course will be released in partnership with Genius X and Meta in early 2023.
About the Authors
Kary Oberbrunner is a
Wall Street Journal
and
USA Today
bestselling author of twelve books. He has a doctorate in leadership and serves as CEO of Igniting Souls and Blockchain Life. He partners with individuals and organizations to publish and protect their Intellectual Property and turn it into eighteen streams of income.
Lee Richter is the CEO of nine companies and a member of Forbes Business Council. An international bestselling author, she creates and collects NFTs and advises businesses and brands on how to leverage them to increase profit and engagement. Lee is an award-winning entrepreneur and business mentor to top global influencers.
How to Find out More
Secure a
Kindle version
of the book on Amazon now. All other versions release on December 6th. To learn how to join the book launch team, visit
Blockchain Life
.
Source: Blockchain Life
---
0 Comments