S For Story/10429698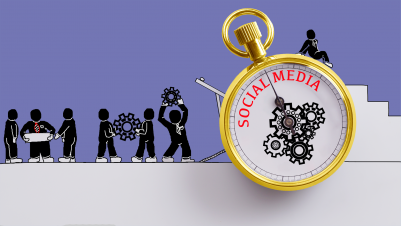 CIT Digital flagship product iMediaflow® creates a wave in Social Media market with its Social Media Content Hub Module.
LONDON
-
s4story
-- CIT Digital, a global leader in
Digital Asset Management
solutions, are proud to announce their recent addition of Social Media Content Hub, a new module to their flagship product
iMediaflow®
, the prime solution for digital content managers to create, manage and plan their social media content.
The
Social Media Content Hub
was created to address the challenges prevalent in
social media management
as social media managers seek to create and manage engaging content that they are confident is being used correctly by their teams in the organisation and their partners/agents.
More on S For Story
Social Media Content Hub allows digital media managers to check, review and approve
creative content
so that it can be published much quicker across different social media channels. This helps managers to reduce the complete process timeline for creating and publishing content.
"We realised that there are limited tools available in the social media ecosystem for allowing Media Managers to do their jobs effectively." said Richard Cruz, CEO of CiT Digital (
https://www.citdigital.com/about-us/
). "In the current market, content managers do not have any option to organise multiple media files on a single platform with options to review the content, approve, assign the guidelines associated with the media files and enabling it for auto posting."
Standout features of Social Media Content Hub includes:
- Create content and have them approved using an elegant workflow process
- Package the content with multiple items as a single 'asset' for easy access
More on S For Story
- Narrative document outlining the guidance on how to use the content
- Ready for scheduling and auto-posting to multiple platforms
Multiple modules can be deployed, each managing separate brands within an organisation. Furthermore, the modules are highly extensible.
(About CIT Digital)
CIT Digital is a global leader in providing cutting edge solutions for Digital Asset Management on a global scale for over 15 years, pioneering the mass adoption of many breakthrough technologies.
With experience which spans two decades, CIT Digital have seen the online landscape alter beyond recognition, and have introduced a range of innovations that have since been the bedrock of DAM technology. We have a passion for creating and delivering DAM solutions that result in a truly life-enhancing user experience – our aim is always to improve and enhance what you have today, ensuring we bring value to our customers. CIT Digital also offers managed services for outsourced media libraries and corporate archive collections, as well as providing consultancy on taxonomy, media quality assessment, rights management, and licensing etc.
Source: CIT Digital
---
0 Comments