S For Story/10580170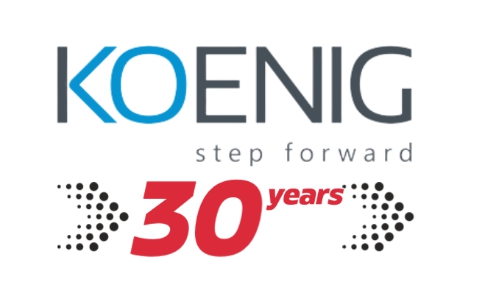 BANGALORE, India
-
s4story
-- Koenig Solutions, a global leader in IT training, is proud to announce the opening of its new training campus in Bangaluru, India. This state-of-the-art facility will offer a wide range of courses and programs designed to meet the needs of professionals and businesses across various industries. The campus is designed to provide a collaborative and inspiring learning environment, with spacious and modern classrooms equipped with the latest technology and equipment.
Koenig Solutions' new training center has been designed with some of the most important aspects of a training center in mind. The new campus features world-class facilities and resources, including a state-of-the-art lab equipped with the latest hardware and software, designed to give students practical, hands-on experience with the latest technology. In addition to its exceptional facilities, the new campus also offers a range of resources to support students' learning journey. The center also provides a range of support services, including career counseling and placement assistance, to help students find the right job after completing their training.
More on S For Story
"We are excited to open our new training center, which has been designed to provide the best possible learning experience for our students," said Rohit Aggarwal, CEO of Koenig Solutions. "Our goal is to help individuals and businesses succeed by providing them with the skills, knowledge, and tools they need to thrive in today's rapidly changing job market."
The new campus offers a wide variety of programs such as Cloud, Cyber Security, Networking, and Artificial Intelligence, which will be taught by experienced and certified instructors. Koenig Solutions' courses are known for their practical, hands-on approach and real-world applications, ensuring that students have the most up-to-date skills needed to advance their careers.
The new campus is conveniently located in the heart of Bangaluru, on Kasturba Road in Shanthala Nagar, one of the most prominent areas in the city. The campus is easily accessible by public transportation, making it a convenient location for students coming from different parts of the city. The new training campus is surrounded by a range of tourist attractions, including the famous Cubbon Park, Bangalore Palace, Lalbagh Botanical Garden, and Ulsoor Lake, making it an ideal location for out-of-town students.
More on S For Story
"We are thrilled to open our new campus in such a vibrant and dynamic area, surrounded by exciting tourist attractions and leading companies in the IT industry," said Subodh Chaudhary, General Manager of Koenig Solutions. "Our new campus will provide a welcoming and inclusive environment for students of all ages and nationalities, and we look forward to helping them reach their full potential."
For more information visit
https://www.koenig-solutions.com/
Contact: Dimna, Center Manager, dimna.k@koenig-solutions.com.
Source: Koenig Solutions Pvt
---
0 Comments