S For Story/10579204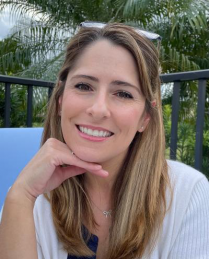 PHILADELPHIA
-
s4story
-- From Author Meredith Newman comes a charming story about creativity, ingenuity, and giving back to one's community. Children of all ages will be captivated by the bright and engaging illustrations as they are drawn into the story. Find out how Mr. Small's clever idea turns a rainy day into fun as kids are once again able to play outside despite the rain after Mr. Small transforms a New York City playground into a covered oasis for the kids.
Parents and kids alike can enjoy the Extension Activities included at the back of the book as they reflect on the real-life application of the story. The extension activities offer a variety of writing, math, art, cognition, and science activities to explore with your child.
Join Mr. Small and his New York City pals on their rainy day adventure.
Mr. Small is based on the Newman family's dog, Stuart Newman. Stuart, or "Stu" as they affectionately call him at home, is a Coton de Tulear, a small breed dog, henceforth the name Mr. Small. Stu is an absolute delight! True to the breed's reputation, Stu acts "clownish" by standing on his hind legs and by dashing all over our house with what appears to be a smile on his face. He loves to play catch with his favorite toys, such as his gator, his monkey or his blue blankie! He can be found cuddling up next to his family on the sofa and burying himself under pillows and blankets while they watch television together. Stu also enjoys barking at all the squirrels and birds that visit their back patio. Although small, Stu is mighty!!
More on S For StoryMeredith Newman
is a children's book author. She writes books with lovable, whimsical characters that incorporate beautiful illustrations and meaningful lessons for young audiences. Meredith graduated Phi Beta Kappa from Penn State University with a Bachelor's degree in English, and she completed a Master's degree in Elementary Education from the University of Pennsylvania. She taught early elementary school before starting her own family. Meredith married her high school sweetheart, and they have two children and a little dog named Stu, who are the inspiration for many of her stories. Meredith lives in Villanova, Pennsylvania and spends time in her favorite places, Jupiter, FL, and Stone Harbor, NJ. She enjoys cooking, reading/writing poetry, dreaming up children's book ideas, and playing tennis and golf with her family.
Carly Beck is the artist behind the vivid and lively illustrations found throughout the book. Carly lives in New York City and worked for several fashion designers before turning to painting. Her playful, vibrant works include pet portraits, interiors, exteriors, fabrics, and wallpapers. The acrylic-based paintings are inspired by vintage textiles, past and present fashion collections, and the daydreams of domesticated creatures.
More on S For Story
The Lost Umbrellas of Lexington
will be released worldwide on 4/5/2023 and is available everywhere books are sold. Connect with Meredith at: mak79@aol.com
Source: Ethos Collective
---
0 Comments